Work Safety for Suppliers
We care about our health and the health of society.
We embody health and safety standards. We do not compromise in this area and the strict standards we have for ourselves are also applied to our suppliers. We place great emphasis on the personal commitment of our own employees and those of our suppliers.
Terms and Conditions for Safety
Terms and conditions for occupational health and safety, fire protection and environmental protection applicable from 1 February 2020.
Work accidents
Information sharing is key to reducing workplace accidents.

We thoroughly and collaboratively analyse the causes of accidents at work and then develop measures to prevent them.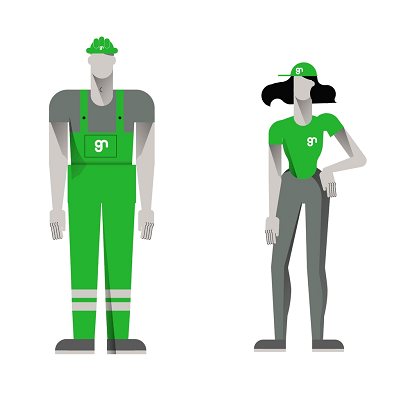 Questions & Answers
The mandatory reporting applies to work-related disabling injuries that occur at a GasNet Group workplace in the Czech Republic or while working for GasNet Group.
All information about the injury and the circumstances surrounding the investigation should be filled in the Supplier Work Injury Summary Report and emailed to
uraz@gasnet.cz
within 7 working days of the date of the injury. The report must always include information on the cause of the accident and the remedial measures taken to prevent recurrence (if they have been set in the given period). Report fatal or serious injuries involving hospitalization of the affected employee for more than 5 days without delay.
You can find everything in the Supplier Work Injury Summary Report.
We collect injury data from suppliers via a web form. Our suppliers included in this statistic are regularly informed of the upcoming deadline for reporting injury indicators by e-mail, where a link to the web form is provided.